Get a complete range of Magento Website Design & Development in Dubai!
Magento Store Development Dubai is one of the most reputed service providers of engaging the visitors and converting them into a customer of an ecommerce store is the user interface.
Our Magento UI & UX experts help the customers to create a compelling shopping experience for e-commerce stores. Our team also customizes the Magento ecommerce designs and develops the services as per the specifications of the clients.
We have good experience in Magento design and development. Our main motive is to complete the projects within the deadline with timely delivery of every project.
Do you want to have the best Magento UI & UX designs for your e-commerce store? Magento Store Development Dubai is the best option for you.
Must have features for you Magento UI & UX designs for your e-commerce store
Ensures convenience:
Nowadays, customers have plenty of stores to choose their products as e-commerce is gaining more and more attention. But you can make your website the best one for your customers by providing them a convenient shopping experience with your effective web-designed website.
Boost sales:
You should display your products or execute your promotion strategies in such a way that most visitors did not get any other choice except your products. It will boost your sales after attracting so many visitors to your website.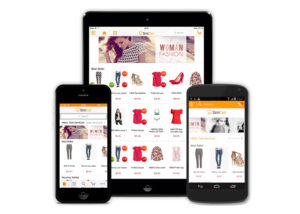 Increased trust factor:
The reputation of your brand will be influenced by a flawless design and pleasing aesthetics in your ecommerce website. It will automatically increase the trust factor among your customers as well as your new visitors. It will also increase the percentage of the repeated customers to your e-commerce website.
Therefore, an improved user interface (UI) and user experience (UX) is considered as the heartbeat of any e-commerce website.